2018 Calendars
Are Here!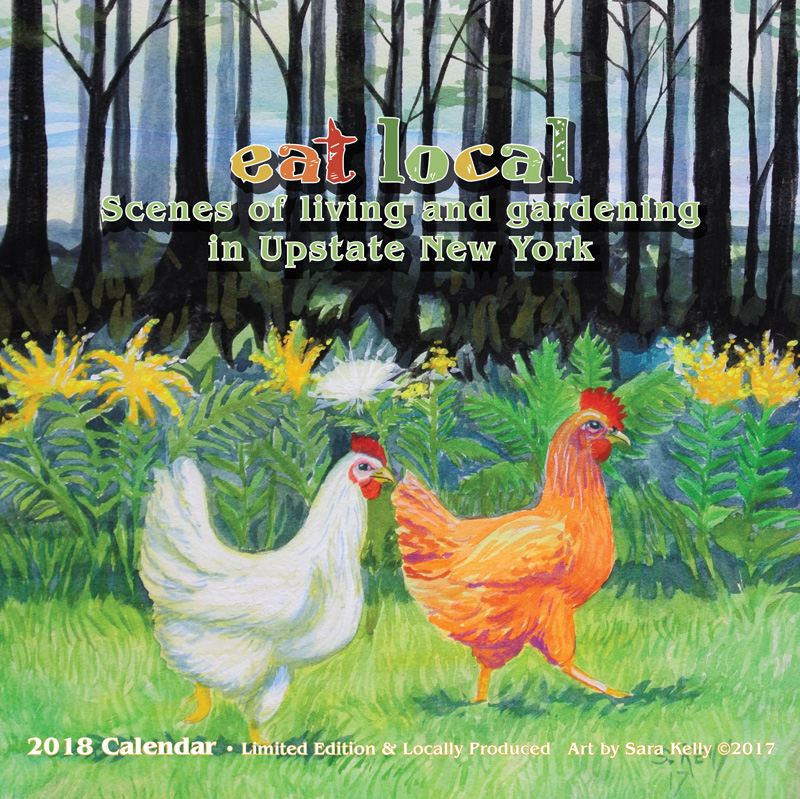 If you're in Cambridge, calendars are available at Shiny Sisters and Over the Moon Beads and Gifts too.
This year you can view the trials and tribulations of gardening in Upstate NY along with some other scenes of our local livestock and wild life.
Contact me by e-mail if you would like a calendar shipped to you.
Calendars are locally produced in Upstate NY and are $13 plus shipping
sarakellygraphics@yahoo.com